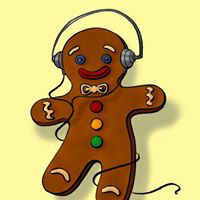 David Driver founded The Gingerlicious Company in 2018 to promote writing, reading, storytelling and broadcasting. Its aim is to give people a voice and a platform to express themselves on a variety of levels and encourage imagination, creativity and inspiration.
Projects can include collaborations with other artists or just be an individual venture. New ideas are always welcome if you would like to collaborate.
Venues include schools, colleges, places of education, The Gingerlicious Studio or the great outdoors.
Imagine Create Inspire