New project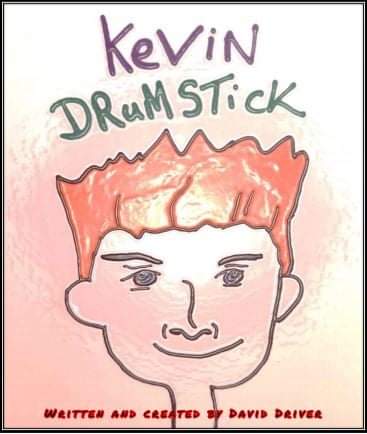 Kevin Drumstick is a radio comedy which looks at life through the eyes of twelve year old Kevin, who is soon to be thirteen. The episodes contain mild language and suggestion and are aimed at a more adult audience. All content is purely entertainment, intended to make you laugh and hold no opinions whatsoever with regard to politics, religion, race, gender or what ever else may offend.
The story is set in Shaftworth Village, Yorkshire and tells of the everyday lives of the Drumstick family who live at 17, Picklepot Lane.
Characters
Kevin Drumstick – A twelve year old Yorkshire lad.
Milwood Drumstick – Kevin`s dad.
Younnis Drumstick – Kevin`s mum.
Fanny Drumstick – Kevin`s grandma.
Albert – The family dog.
Spock – A cat that has adopted the whole street.
Sophie Baxter – The love of Kevin`s life.
Mickey Felts – The school heart throb and captain of the football team.
Brandon Dent – The school bully.
Miss Haxingdale – The Headmistress of the school.
Mr Voller – Kevin`s form teacher.
Bertha Drinkslop – School nurse.
Mr Lupani – Local business man.
Episodes
Episode 1 – Back to School
Episode 2 – Grandma`s Birthday
Episode 3 – Schoolboy Crush
Episode 4 – Bully
Episode 5 – Poetry
Episode 6 – Fish n Chips
Episodes are currently been recorded and will be available soon.