What am I up to? What am I reading? What am I writing? Who will I be chatting to on the airwaves? In general, what`s happening creatively?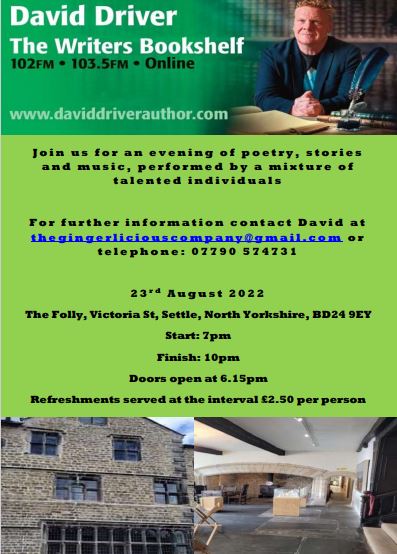 July 19th – The Writers Bookshelf will broadcast live from Keighley Library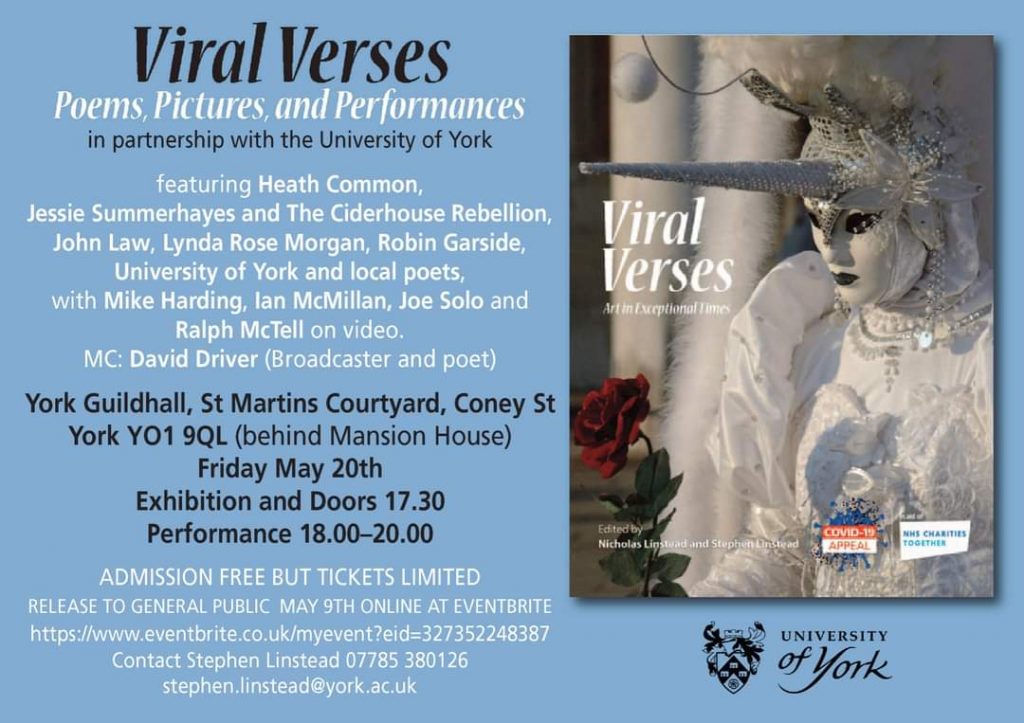 Settle Folk Festival – 20th, 21st, 22nd May
I`ll be at the festival on the 21st and 22nd MC ing and mixing with the crowd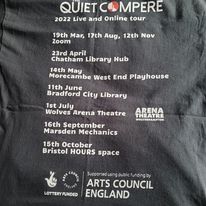 Poetry Readings and Chat in Celebration of World Poetry Day 2022 – 4pm – 5.15pm
Saturday, March 19th at Limestone Books, Settle
New book out NOW!
Red Brick Wall and other Northern Poems
Go to the book section for full details.
Poetry workshops at Silsden Library
Saturday 5th February 10.00 am – 12 noon
Saturday 5th March 10.00 am – 12 noon
These workshops are aimed at five to eight years old. To book a place, contact via the website or contact Silsden Library.
The Writers Bookshelf continues to broadcast every Tuesday at 7pm.
Gingerlicious Nights, open mic, runs every second Monday of the month at The Old Post Office and Cafe Bar, Silsden, 7pm until 10pm
Radio Show Guests
September 28th Andrea Hardaker
5th October Corrine Yeadon
12th October Eddie Lawler
19th October Aly Rhodes
26th October Irene Lofthouse
2nd November Sharena Lee Satti
9th November Dionne Hood
16th November M C Holliss
23rd November Steve Brennan
30th November Stephen Linstead
7th December Marian Barker
14th December Kate Thompson Hames
21st December Heath Common
28th December Nick Toczek
4th January 2022 Steve Brennan
11th January 2022 Bernie the Bolt (poet)
18th January 2022 Jack Kerouac
25th January 2022 Martin Fuller (horror writer)
1st February 2022 Jane Browne (children`s author)
8th February 2022 Diane Allen (romantic novelist) and Ronnie Allen (musician and singer)
15th February 2022 Bryan Ledgard
22nd February 2022 Steve o` Connor (poet)
1st March 2022 TBA
8th March 2022
15th March 2022 Edward Carey (author, playwright and illustrator)
22nd March 2022
29th March 2022 Steve Brennan
12th April 2022 Simon Warner